Daemonic Dragon Artifact 2/4
Description

These Dragons were captured by ancient Daemonic and train to be ridable as well as fight for the Daemonics. This was used in the Great War between the Realms of Heaven and Hell.

Quest

Travel the realm and collect all four artifacts with your treasure ship.
How to obtain
Get a treasure ship from pirate island and drop your crane on the ship directly South of the Laboratory. See the picture below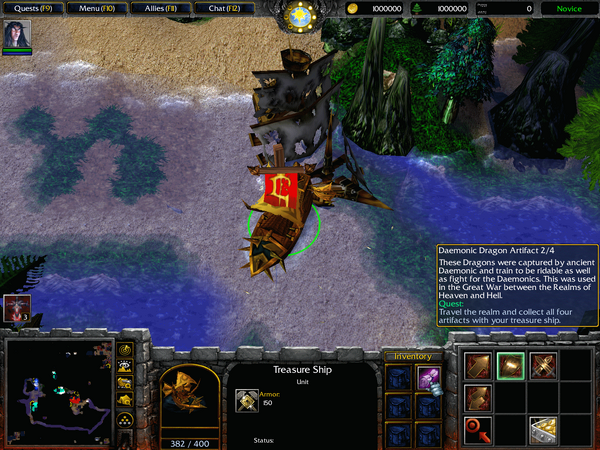 Fusion
Daemonic Dragon Artifact 1/4 + Daemonic Dragon Artifact 2/4 + Daemonic Dragon Artifact 3/4 + Daemonic Dragon Artifact 4/4 + Fusion Stone = Daemonic's Dragon Ring